Dear Facebook Traffic Seeker,





Let me ask you a question...





Do you feel alone in your quest for more website traffic?





Does it seem like you're the only one struggling to get quality visitors to your web pages?





Let's face it, generating traffic is the

#1 *most important* key component

to your success or failure online.

It is SO vital in fact, that

you won't make a single dime without it.





No matter how great your web design or sales copy happens to be...





No traffic means no sales, its as simple as that.



Just like a physical store with no customers, if you don't have potential buyers coming to your website, you're doomed to fail.

Without traffic, you have nobody signing up on your list, and nobody to sell to, thus no way to make any money.



But rest assured, you are not alone.



Most people starting out online struggle to get targeted traffic, and this is why the majority are never able to generate an income.

But there is a solution to this growing problem...



FACEBOOK ADS!


And now for the first time ever, I'm revealing

exactly

how I create and run my Facebook ad campaigns to get targeted traffic CHEAP

so you can avoid the

mistakes and start making money online by following this simple course.

Facebook advertising gives you access to millions of people and can outright explode your website traffic...

...IF you go about it the right way. Which is what I'm going to show you.

In this powerful training, you'll watch over my shoulder as I generate traffic to my web pages on a shoe string budget using the Facebook ads program.

Through this exclusive course, you'll follow in my footsteps to get started building your business using Facebook ads the right way.



Facebook has swiftly become the most highly trafficked site on the Internet... and people LOVE IT!



Fact is, Facebook is HUGE! With one out of every five people in the world having a Facebook account, I'm sure you can see the massive opportunity.

And that is why you MUST learn to use the Facebook ads program to boost your traffic and build your business.

Whether you believe it, or choose not to, your customers ARE on Facebook right now as we speak.

In the

Facebook Traffic Blueprint

course, you'll watch and learn how to reach your customers using targeted Facebook ads, but with a

unique twist

that isn't being taught anywhere else.



GET FACEBOOK CLICKS FOR PENNIES!


Not dollars, not hundreds or even thousands of dollars, but for PENNIES on the dollar!

You'll learn how to create and optimize an effective ad campaign that drives targeted traffic to your pages, and thus straight to your business!

I'll show you how to create your first ad campaign and get cheap clicks right out of the gate.

First and foremost you'll learn what niches to target, and how to create a profitable campaign that allows your page to grow so big it "goes viral" all on it's own ...



... EXPLODING your traffic in the process!



You can use this method to effectively promote anything you wish and get

high quality CHEAP traffic

at the same time while virtually eliminating competition!

Give me a couple hours of your time, implement the strategies and cool little tricks I'll show you, and you'll be getting all the traffic you need and then some!

You'll get more leads for your business, build your list faster and make more money as a result.



MORE TRAFFIC = MORE SALES


Take away the traffic and you take away the profits... however

massive traffic can lead to massive profits

and that's exactly what I'm going to show you.

Best of all, your Facebook pages are social and have the power to go viral leading to even more exposure with

no additional effort

as more and more people "like" your page.

Facebook advertising is just the first step, as the social networking aspect multiplies your efforts and brings in FREE traffic with no extra work involved.

If done the right way, this powerful formula can point blank EXPLODE your traffic, bringing in

thousands of potential customers

right to your doorstep!

Giving you

higher quality visitors and clicks

that no other advertising platform can offer.

Take a look for yourself:




So the question isn't whether we should use Facebook Ads! The question is how well can we do it?

In this Highly Effective Facebook Ads Video Training, businesses and marketers will learn exactly how to do it
in an easy-to-understand, step by step format with
no stone left unturned
...
With Facebook Traffic Blueprint you'll learn:
Exactly how to get

CHEAP, highly targeted traffic

using Facebook


How to set up a Facebook Ads Campaign from start to finish


The

complete, duplicatable system

that can be used to target ANY niche market regardless of past experience


Little known secrets to getting the

highest click-through rates at the lowest cost

for maximum conversions


Laser targeted ad campaign methods that GUARANTEE results


How to get more creative with your ads

to further boost response


The most effective methods to create a

100% targeted audience

to your business in record time


Everything from identifying your niche, to creating and organizing your Facebook page, to creating and optimizing your ads is

covered in detail





And much, much more!




Facebook advertising is
extremely effective

with the power to reach millions of prospective customers..



But attempting to master this system on your own can be quite expensive if you don't know what you're doing.

For a fraction of the cost, you can pick up your copy of

Facebook Traffic Blueprint

and save yourself thousands

by learning real world tips and tricks not being taught anywhere else.

I've condensed all my knowledge and experience into

one single formula that works

and today I'll show you how to implement it for yourself in record time.

I'll help you cut the learning curve from months down to just a couple of short hours, arming you with a

proven strategy

you can duplicate as often as you wish to see the profitable results you're looking for.

Left on your own to figure things out, you run a major risk of wasting money needlessly..

When for a small one time entrance fee you can have all the training right at your finger tips and be turning a profit quickly.



Why am I offering this valuable information at such a low cost?



Well I strongly believe if you help enough people get what they want, you'll get what you want in return.

I've already mastered this system and can now get traffic anytime, without much effort...


Now its your turn!

Running 'Facebook Ads' has PROVEN to be one of the MOST EFFECTIVE and FASTEST ways to generate INSTANT TRAFFIC over the internet.
Thousands of people are making money by tapping into MILLIONS of active Facebook users and we'll show you and your customers exactly how to do the same.

An actionable step by step video training that you'll be proud to call your own with a target audience of literally tens of thousands of people, giving you unlimited potential to make this your next best seller.

This is a very detailed, easy to follow course that even a complete beginner can follow and get results with actionable steps to succeed.
Here's a list of the video titles included in the 'Facebook Traffic Blueprint' training: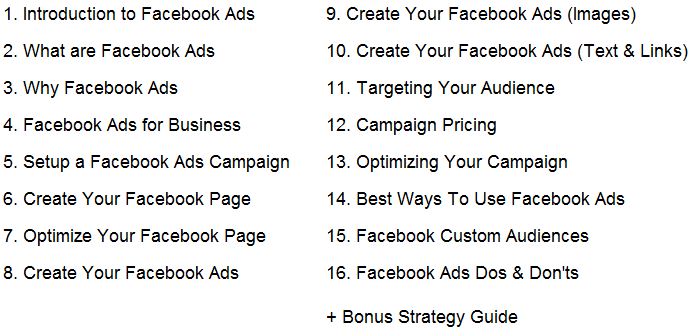 As you can see, this is a complete video series focused on 'Facebook Ads' and how to use them to get targeted traffic from start to finish.


And now it can be YOURS along with these Fast Action Bonuses...



Your Bonuses For FB Traffic Blueprint

BONUS #1



Facebook Fanpage Tips & Tricks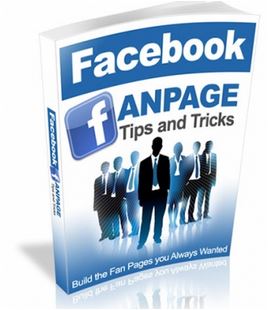 Build The Facebook Fanpages You Always Wanted!



Inside this ebook, you are about to learn:
Using Facebook Ads to Grow Your Facebook Fans
Tips to Create Facebook Posts That Are Engaging
Grow Your Facebook Fanpage With These 5 Tips
Top Secret Tips to Help You Run a Successful Fanpage
The Key to Building a Loyal Fan Base on Facebook

4 Techniques to Increase Your Facebook Likes
Best Kept Secrets to Growing Your Facebook Fans
Tips to Grow Your Facebook Small Business Page
Valued at $17.00 - YOURS FREE!


BONUS #2



Facebook Essential Training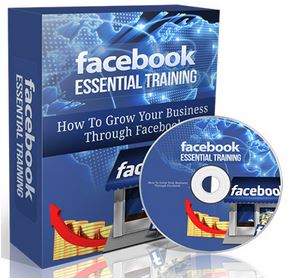 Learn How To Use Facebook To Dominate Your Niche!

This comprehensive video training program will show you step by step how to get a massive amount of traffic through Facebook.


Here's what you'll learn:
Module 2: Finding a Killer Niche

Module 3: Creating Your Page

Module 4: Profile & Cover Photo


Valued at $27.00 - YOURS FREE!


BONUS #3



FB List Monster Plugin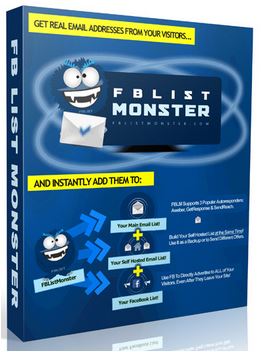 Build Your List From Facebook The Easy Way!



Get REAL email addresses from your Facebook visitors... and instantly add them to your email list using this cool amazing piece of software!


Using this really cool new Wordpress plugin you can:
Instantly Add Your Facebook Visitors to Your Aweber, Getresponse, or SendReach Autoresponder

Build Your Self Hosted List At The Same Time! Use it as a backup or to send different offers.

Use Facebook to Directly Advertise To ALL Of Your Visitors! Even after they leave your site.
A MUST HAVE tool for ALL Internet Marketers & Affiliates!

Valued at $37.00 - YOURS FREE!


BONUS #4



Facebook Remarketing Made Easy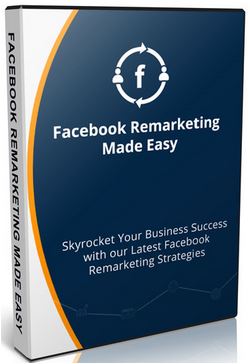 Skyrocket Your Business With Facebook Remarketing!



This complete video training will take you by the hand and show you step-by-step, topic by topic, and tool by tool what you really need to know in order to dominate Facebook Remarketing the easiest way possible.


Here's what you'll learn:
What is Facebook Remarketing
Why Use Facebook Remarketing
Facebook Remarketing For Business

How to do Facebook Remarketing the Right Way
Facebook Remarketing Power Tools

Highly Effective Facebook Remarketing Tips
Shocking Facebook Remarketing Case Study
Facebook Remarketing Dos and Don'ts

Valued at $47.00 - YOURS FREE!


BONUS #5



Facebook Marketing Services eClass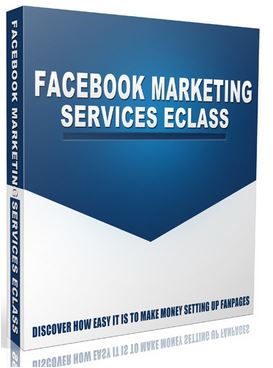 The Easy Way To Make Money Setting Up Fanpages!



Inside this video eclass you'll learn exactly how to make money by building Facebook Fanpages for businesses and even individuals.

Learn about the different types of Fanpages you can build and their different functions.
See first hand several real life examples of professional Fanpages you can model after.

How to start your own Facebook Marketing Service and get paid for your efforts.

Valued at $17.00 - YOURS FREE!


BONUS #6



Mastering CPA Using Facebook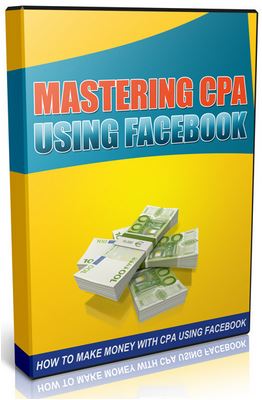 How To Make Money With CPA Using Facebook!



One of the fastest ways to start making money online is by advertising your CPA offers on Facebook. This is an excellent strategy to get paid without actually selling anything!


Here's what you'll learn:
Module 3: What CPA Offers Do Well

Module 4: Market Research

Module 5: Advertise on Facebook
Valued at $27.00 - YOURS FREE!


BONUS #7



WP Ad Slinger Plugin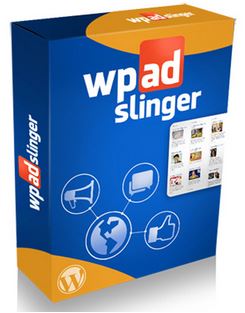 Create Unlimited Facebook Style Ads With Ease!



Facebook ads are exploding! It's a format people are not getting tired of clicking on — in fact, as they get used to them, they click even more.


Now you can easily implement those same kinds of ads on your sites, and get PAID when people click on them!


Check out these cool features:

Create Unlimited Facebook Style Ads in a Few Clicks

Easy to Use Interface Gives You Total Control Over Your Ads

Get Started In Seconds with this Easy to Install Wordpress Plugin

Setup & Run Endless Image and Text Based Ads
Monetize Your Ads with CPA Offers, Affiliate Products and more

This is a great way to get more clicks for ANY offer you're promoting!

Valued at $37.00 - YOURS FREE!

All These Bonuses Are Yours FREE
When You Grab FB Traffic Blueprint Today!





So click the button below and join me on the inside. You're backed by my unconditional 60 day money back guarantee, so you've got nothing to lose and everything to gain.






Facebook Traffic Blueprint
is loaded up with everything you need to get started the right way in as little time as possible.
But is simple enough you can go through the entire program in just a couple hours and be getting live traffic tonight!
Is there a faster way to generate endless, high quality buyer traffic and have a built in social component that can boost your efforts for no additional cost?
Not that I've found.
Not like this.
So go ahead and get started today, don't look back!
You'll have access to the complete system just moments from now, so don't waste another second!
Hit that button below and let's get started...
::
RISK FREE ACCEPTANCE FORM
::
I understand that I will be getting access to the

complete

'Facebook Traffic Blueprint' training videos and strategy guide straight after payment.


I want to

learn how to profit with Facebook Ads

today! Show me the simple process I can use to get more traffic and make money online now!


I am acting FAST and want to take advantage of this crazy offer before you come to your senses!


I understand that I have a

full 60 days

money-back guarantee to examine Facebook Traffic Blueprint. And, if, I'm not satisfied in any way, I'll receive a full and courteous refund of my purchase price no questions asked.

On that basis count me in!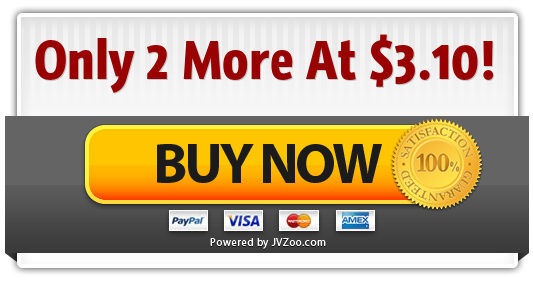 This site and the products and services offered on this site are not associated, affiliated, endorsed, or sponsored by Facebook, nor have they been reviewed tested or certified by Facebook.